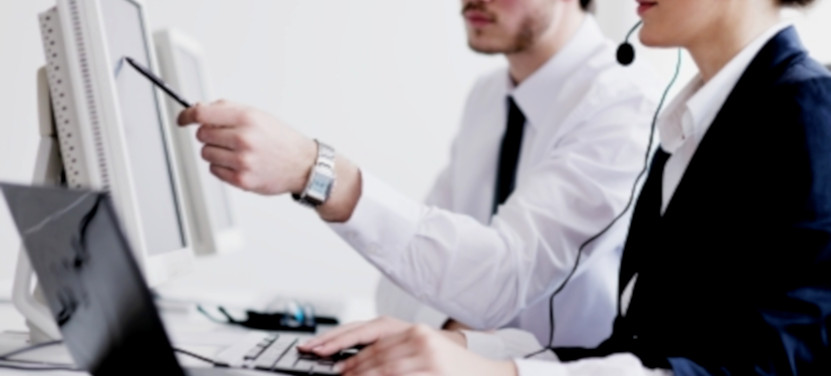 The high market competitiveness and the need for development of corporations raised the demands and brought great questions to IT sectors.
With the rapid advance of technology, digital threats have often caused negative impacts on corporate management.
Given this context, our experts are able to understand and meet any unforeseen that you may face, ensuring your productivity with rapid fulfillment of your IT support requests, doubts and incidents.
Our Service Desk team is composed of support specialists at levels 1, 2 and 3 to answer your call in the best possible way, from simple to more complex problems within the ITIL set of good practices.
During the opening of support request, the information will be analyzed by our Service Desk team and the subject will already be escalated to the next level depending on the complexity.
The visit of one of our specialists is carried out in more severe cases, when there is a need for physical intervention to the equipment. In other cases, the solution will be delivered remotely.
Our services are based both on proactive SLA, which ensures the security and technological evolution of IT infrastructure through second-level visits with the monthly frequency of your corporation, as well as the reactive SLA, ensuring maximum time to meet and solve any incidents and change requests.
Some benefits of our IT Service Desk partnership:
· Greater agility to resolve small incidents and to respond to requests of highest severity.
· Increased user satisfaction that has a fast and efficient service channel through the phone +55 (11) 4317-6530, This email address is being protected from spambots. You need JavaScript enabled to view it., WhatsApp or opening support request on website.
· Optimized support for problems, changes, service level and clearances.
· Minimizing service disruption through proactive SLA.
· Maximum speed of service through reactive SLA.